Blog Introduction
This blog will be a diary with pictures of a Cycle Tour using Round the World Flight Tickets to visit Chile and the Andes, New Zealand North and South Islands, Australia and Singapore. The Tour starts on 6 January 2005.
Postings will be made regularly during the tour depending on access to Internet Cafes or a GPRS signal. The author Edwin Jones will use an 02 XDA handheld computer to access the Internet anywhere with a signal and post to this website by email. This will include pictures. As this version of the XDA does not have a Camera included the plan is to take pictures with a digital camera and then swap the memory card with the one in the XDA, as they are the same type. This has worked in tests in this country (the UK)
Those who will take part in the Tour are Edwin Jones and 2 cycling club mates Martin Greening and Peter Wilson. Pictures of the Tour participants are below.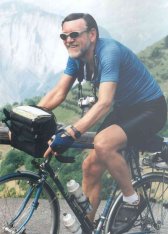 Edwin Jones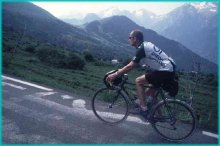 -------------------------------------Martin Greening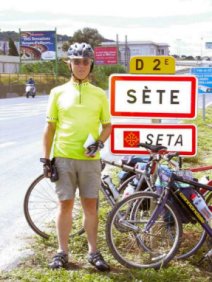 Peter Wilson



Posted by Edwin at 9:20 AM EADT
Updated: Sunday, 19 December 2004 9:46 AM EADT