Singapore, Friday 11 March.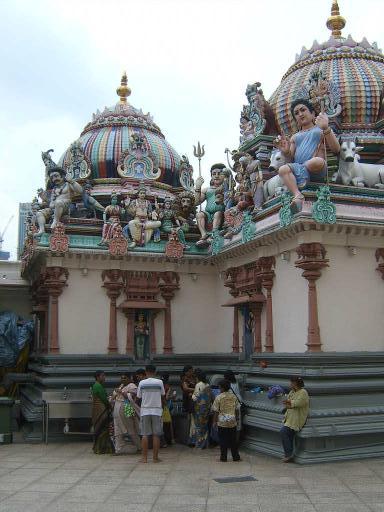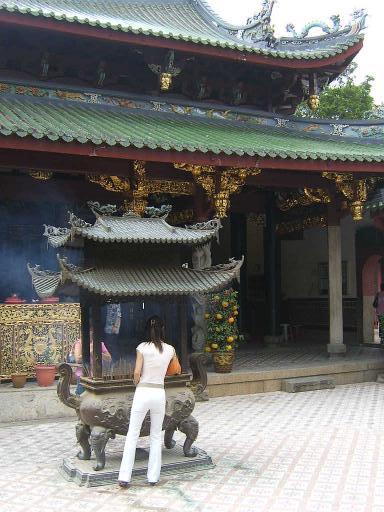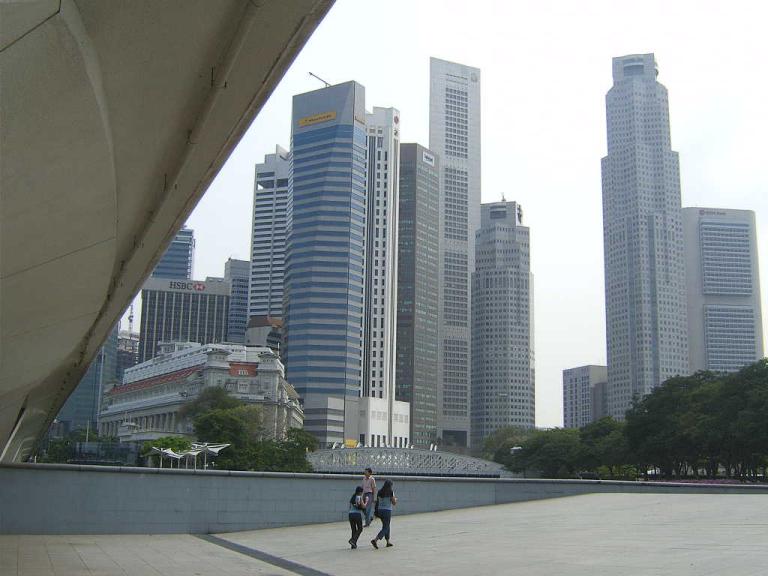 1) Sri Mariamman Hindu Temple in Chinatown

2) Thian Hock Keng Temple

3) View of street in Chinatown

4) Riverside walk
I had near enough another full day in Singapore before getting the 22.40 flight to London. Weather was again hot and humid reaching 33C.
The early part of the morning was spent packing and leaving the luggage with the Hotel. I then used the MRT underground system to head down to Chinatown near the City Centre. The rest of the morning was spent visiting some impressive temples. As chance would have it the first temple I came to wasn't Chinese but Hindu, the Sri Mariamman Temple. This has many impressive carvings of figures and sacred cows and a services was in progress
Next it was on to Thian Hock Keng Temple with much gold leaf, pagodas and dragon figures. Finally it was on to the Wak Hai Cheng Bio temple with collections of miniature figurines carved on the temple roof.
It is notable that Chinatown is on the edge of and is very much overshadowed by the towers of the Financial District. Another interesting point in picture 3 is that many Singapore ladies carry umbrellas as shelter from the tropical sun.
An afternoon break was spent at Boat Quay, a series of restaurants on the riverfront below the Financial District. I then took a pleasant riverside walk to the Esplanade. This has underpasses under the roads and bridges which avoids the big problem with visiting cities of crossing busy urban roads.
I returned to the hotel in time for the pre-booked Maxi-Taxi pickup to take me and the bike to the Airport.
Check-in wasn't as smooth as last time. After weighing bike and luggage I was told there would be an excess baggage charge of over 400 Singapore Dollars or about 140 pounds. I avoided this by untying the 2 panniers and keeping one pannier as hand luggage which brought checked baggage below the limit.
The flight back from Singapore was 13 1/2 hours - back to reality and some adjusting to do to a very cold 8C back in the UK.
The end of the trip, so some statistics for you. Total distance on the bike for the 9 weeks of the trip was 1784 miles. Total feet of climb for the trip recorded on the cyclo altimeter/Bike Computer was 89,398ft.
56 rolls of 36 exp slide film were taken and 2362 digital pictures.
Counting each take off and landing as a separate flight when a journey involved stops there were 9 flights on the round the world air trip
Posted by Edwin at 8:19 PM EADT
Updated: Friday, 22 April 2005 4:11 AM NZT