Katoomba, Waterfalls snakes and Lizards, Wednesday 2 March.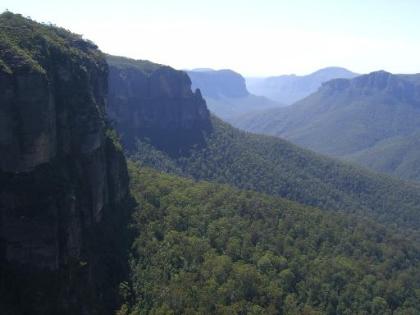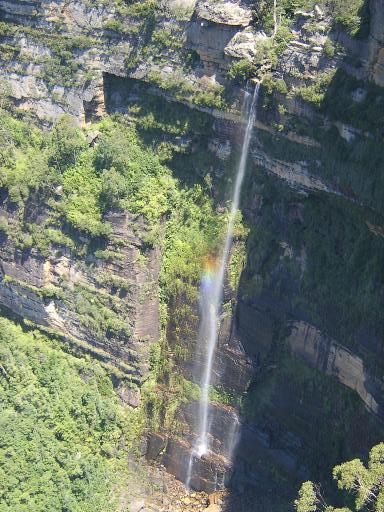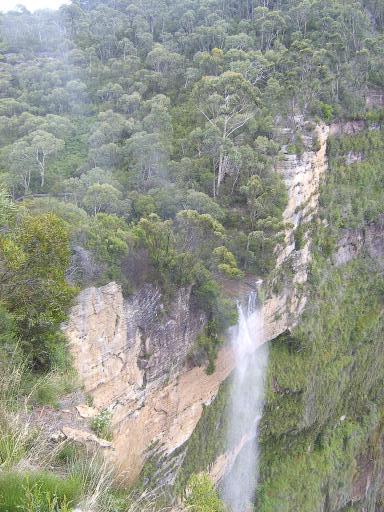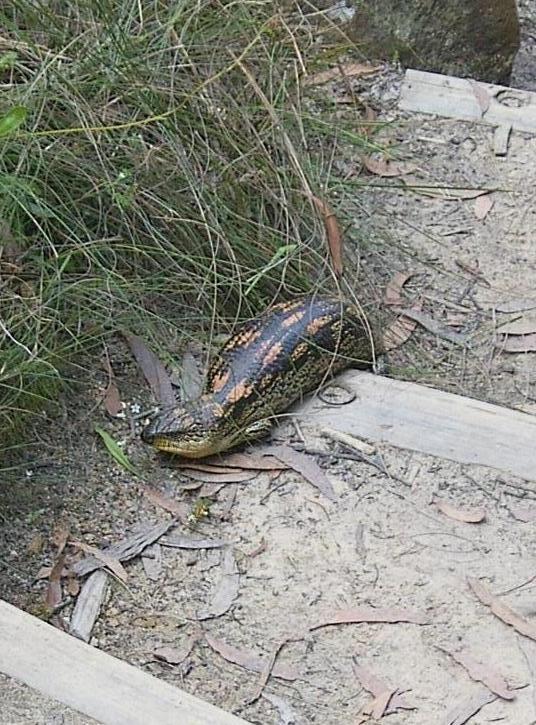 1) View from near Govetts Leap Lookout.
2) Horseshoe Falls
3) Govetts Leap Falls with spray blown upwards.
4) Lizard on steps down to falls
Today's ride was 8 miles north west further into the Blue Mountains to Blackheath and various walks from Govetts Leap Lookout. The weather for the morning was hot humid and sunny getting to 28C.
The view from Govetts Leap Lookout is outstanding with cliffs falling away to extensive Rainforest and views of waterfalls.
My first walk was on a quite difficult track down and round to the Twin Falls Viewpoint. This gives views of the nearby Horseshoe falls where the water plummets down into mist and rainbows and the more distant Govetts Leap falls. I returned the way I came to Govetts Leap Lookout. I saw 3 people on the entire walk which took about 1 1/2 hours. Most people arrive in coaches at the main lookouts and then leave.
After returning to Govetts Leap Lookout I headed off in the other direction on an easier track to Govetts Leap Falls.
Near to the falls I stopped and beat a hasty retreat on spotting a large reptillian head on the steps. The way it was lying the legs were hidden and as can be seen from the photograh it looked like the front part of a large snake. When it moved the legs became visible and it was clearly a large lizard. The Visitor Centre Staff later identified it from the photo as a Blotched Bluetongue Lizard. It stayed on the steps for several minutes long enough to take several pictures from a distance. The photo is with zoom and digital enlargement.
After the Lizard moved off I continued down to the falls. The wind was picking up and blowing water upwards from the falls in a fine spray
As I rode back the weather was quickly changing and a thunderstorm gathered. I was about half way back when the first heavy spots started to fall and I took refuge in a bus shelter for 40 mins of torrential downpour including hail.
Cycling distance was 17.6 miles with 1233ft of climbing and riding time of 1hr 44mins.
Posted by Edwin at 10:12 AM EADT
Updated: Saturday, 23 April 2005 11:22 PM NZT